Dear Nonsan citizens!
We sincerely welcome netizens visiting Nonsan City Council website.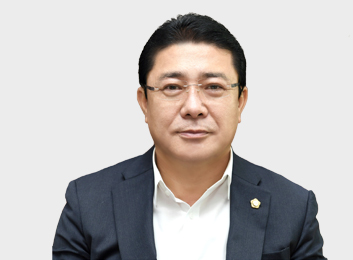 Mature local autonomy begins with a balance between local councils and executive branches.

As a representative of the council representing the opinions of the citizens, faithful to the surveillance and checks of municipal government.

I will lead the development of Nonsan City with productive alternative proposals.

Always communicating in a lower position.

I will work hard for the happiness of the citizens.

I ask for your generous attention and encouragement.

Thank you.
the chairman Nonsan City Council Ku BonSeon